Press & media
For press-articles, background information and more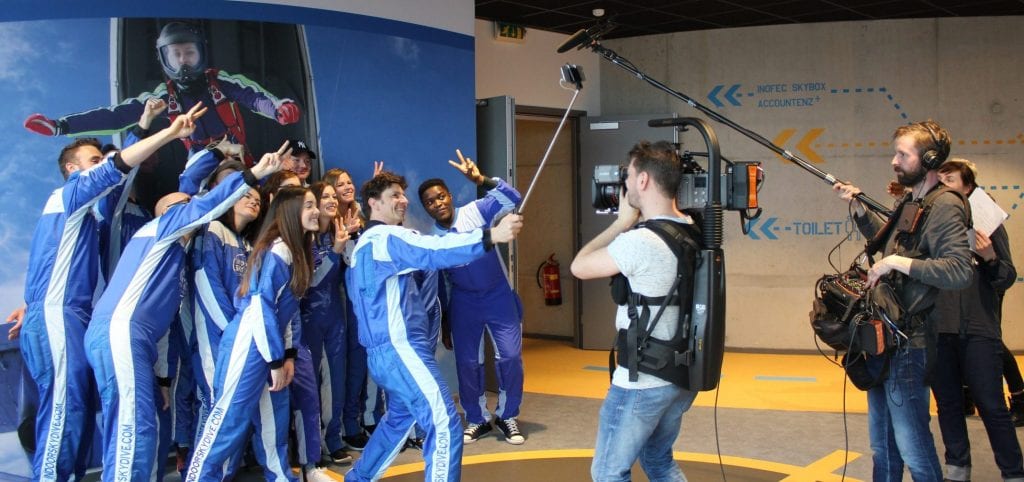 ---
Indoor Skydive Roosendaal is the first and only indoor skydiving centre in the Benelux and has been open since December 2006. Here it's possible to undergo the unique experience of a free fall without jumping out of an aircraft.
In a vertical wind tunnel, 12 turbines are used to generate a wind speed which is sufficient for floating. Where you would fall through the air in an outdoor dive, our turbines push the air upwards past your body. This simulates a free fall and you fly entirely freely on the power of the wind.
Anyone can skydive indoors
You can skydive indoors right from the age of 4 at Indoor Skydive Roosendaal. During indoor skydiving everyone can get supervision from a professional instructor.
Contact