Ladies night
A (unique) Girls Night Out!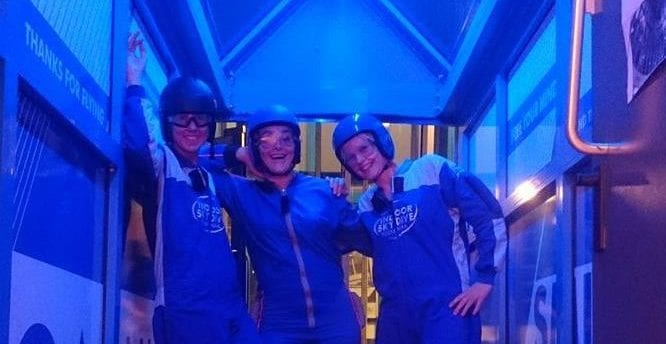 Original
Most original ladies night of the Benelux!
Ladies only
No questions asked, right?
Each level
For the firsttimers and frequent flyers!
Most original Girls Night Out!
---
Indoor Skydive Roosendaal organizes 2 times a year the most original 'Girls Night Out': Ladies Night at Indoor Skydive Roosendaal. After arriving with friends at the first Benelux wind tunnel, you will be welcomed with a nice drink. After reception you will experience the unrivaled feeling of ultimate freedom: you are going to indoor skydive. After the indoor skydiving, have a chat with your friends about the amazing experience while enjoying a drink!
Can't get enough. Freedom is a very nice thing to experience!