Share the Air
Flying together is not just fun, also advantageous!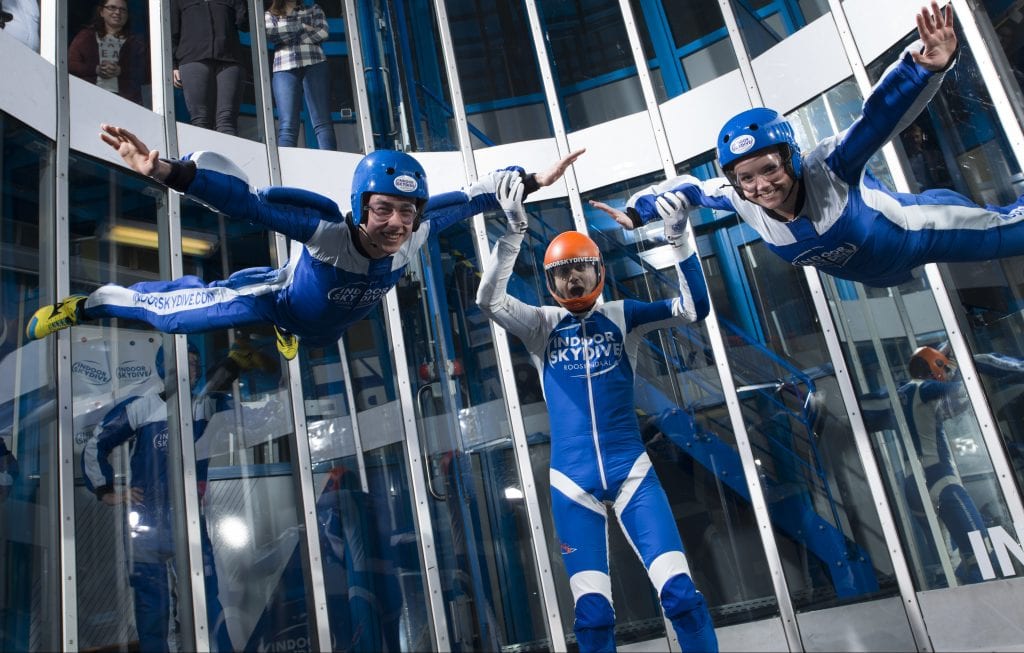 Learn indoor skydiving together
Learn together = more fun!
Share tunneltime
Flying together = cheaper!
Experienced instructors
Learn from the best instructors!
The Share the Air training is intended for indoor skydivers who like to indoor skydive together. For example, after this training you will know exactly how to respond to each other's maneuvers. In addition, you get to know the base of the indoor skydiving together! For this it is important that you come with someone else. For example, a friend who has met you during the indoor skydiving or parachuting.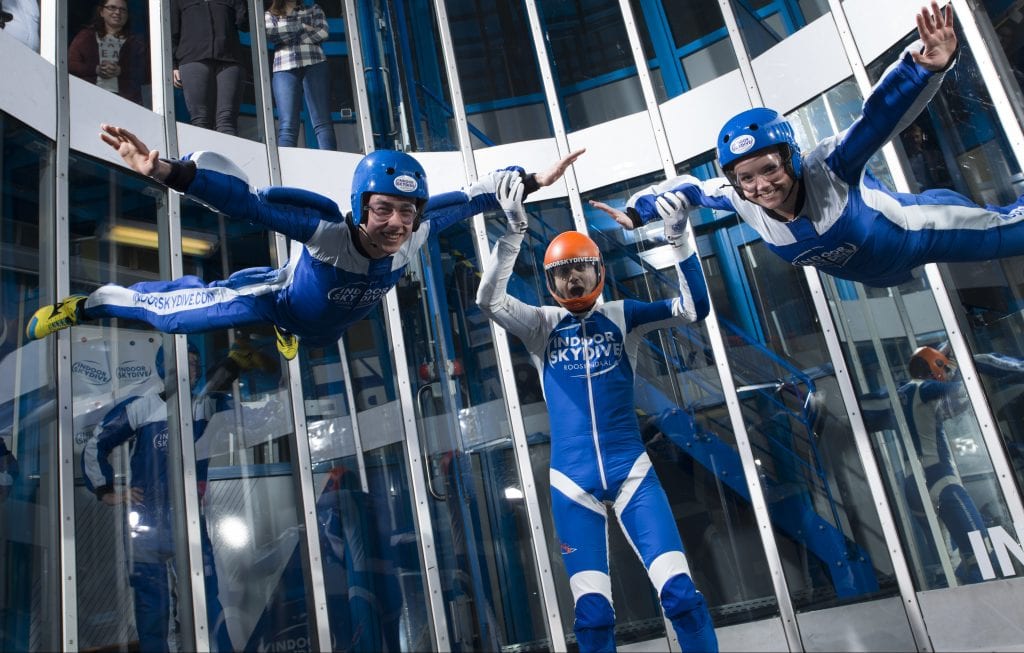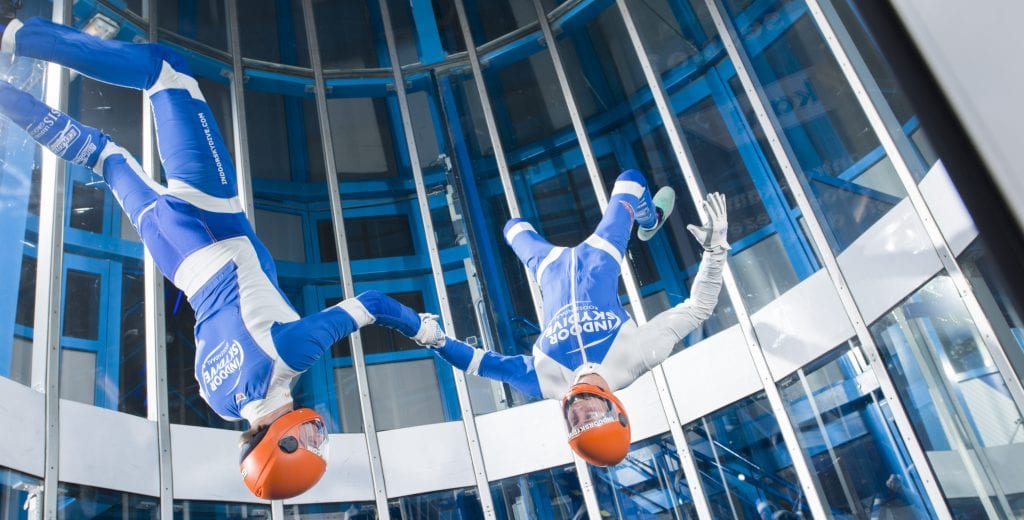 Indoor Skydive
The principle is very simple: you are entering the wind tunnel with the two of you. Together with a skydiver who, like you, has earned 'Wings'. Not only do you fly more advantageously, you fly even more! We'll put it in line for you:
Purchase: 15 minutes
Price: € 199, – (for 2 people)
Exercises are given on Tuesdays, Wednesdays and Thursdays
Do you like to participate in low-threshold events? Then read the 2Tunnel page! Don't you have a buddy, but do you really want to learn to fly together? Contact our instructors!
Book the Share the Air training
---