Experience the most original flight!
Summer deal: free extra indoor skydive session!
Order now!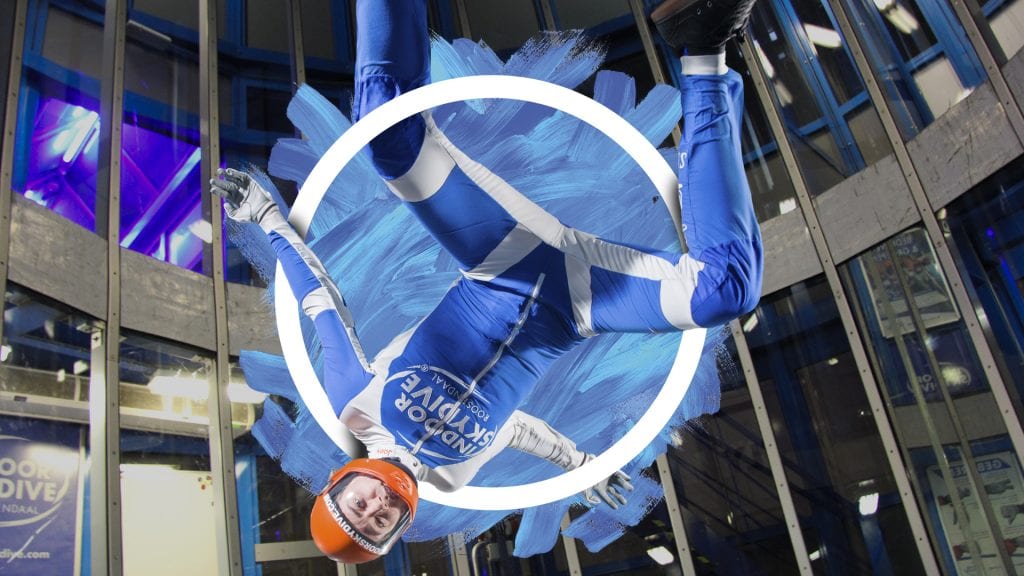 Rain or shine
At Indoor Skydive Roosendaal you are at the right place!
1 free extra indoor skydive session
For the ultimate experience!
The most original flight
The holiday destination near home!
After 5 sessions, you really enjoy the fun of indoor skydiving! The more you fly, the more fun it is!
Which experience suits you?
---
Do you want to know what you're expecting during the indoor skydiving? Discover the world of indoor skydiving and read our special indoor skydive page. Get inspired on our video channel! Are you coming for the second time indoor skydiving? Then read our frequent flyers page. From second timers to the pro's!
I did a lot of diving, but now I'm about to dive in the wind!