Additional activities
Complete your outing with these activities!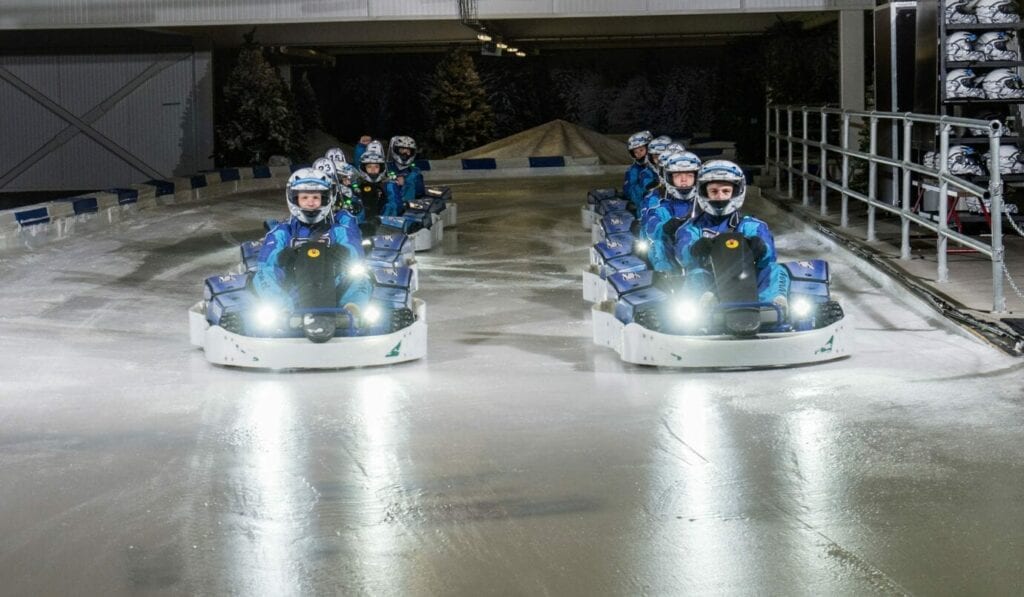 Indoor skydiving at Indoor Skydive Roosendaal is an unforgettable experience. This unique indoor skydive experience, without jumping out of an airplane, is something you have to experience yourself. Really, everyone can and can skydive indoors!
The unique experience of indoor skydive is also possible to combine with another activity to make the day even more fun! For example, a "Haka" workshop or karting for a super active day, or a wellness treatment to combine relaxation with relaxation.
Combining one or more of these activities, you organize a unique, exciting and unforgettable day for colleagues, friends or family! Almost all activities are located near 'Recreation Park De Stok', where Indoor Skydive Roosendaal is located.
Activities
✔ Skiing or snowboarding at Skidôme
✔ Icekarting at Icekart Rucphen
✔ Karting at KCR
✔ Paintball at KCR
✔ Golf clinic at Golfbaan de Stok
✔ Falcon workshop
✔ 'Haka' workshop
✔ Building a kite
✔ Fun shopping at Rosada
✔ Squash at Sieben Squash Park
✔ Various outdoor teambuilding activities
Of course there are plenty of possibilities to complement the arrangement, meeting or outing with a lunch, dinner or drink.
Request a free quotation!
---
Make the day you go indoor skydiving an unforgettable day! Contact us quickly to get a combination package!