Huckjam
Share tunneltime and fly together!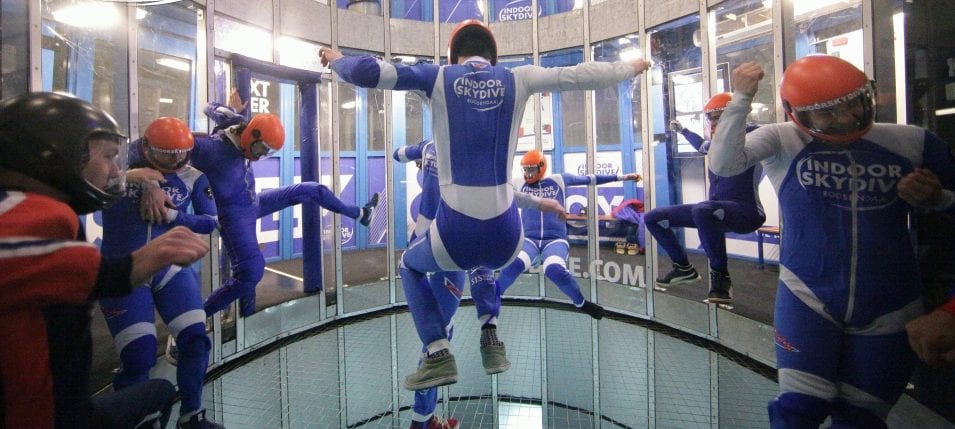 Together
Share the air with other skydivers!
Making minutes
Making minutes in the tunnel is our goal!
Meet skydivers
Learn from others!
Indoor Skydive Roosendaal organizes a Huckjam 6 times a year. The purpose of a Huckjam? Throw as many man as possible into the tunnel and just make your indoor skydiving minutes! During a Huckjam the tunnel time is divided by the number of participants. This makes it possible for you to indoor skydive more advantageously. The more participants, the more joy and more time they can share.
---
Together with other skydivers you are thrown into that wind tunnel: let the fun begin! During 10 to 40 minutes you fly together, depending on the number of participants. We've listed the advantages for you:
Organized 6 times a year
Possibly with appropriate theme
Nice way to learn to fly together
Meet other skydivers
10 minutes tunnel time for € 125, – per person
Depending on the number of participants, total tunnel time can be up to 40 minutes!
The Huckjams are not online bookable. Please contact our back office via the form below, or call +31 (0) 85 902 0606.