2tunnel camps
FS2 2tunnel camps in preparation for the 2tunnel event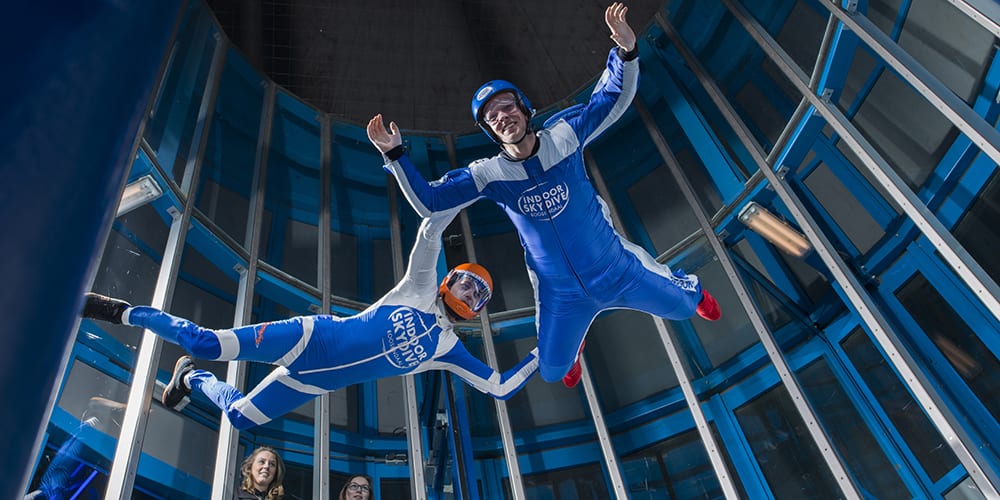 FS2 minded
Focussed on Formation Skydiving 2-way
Advantageous
Fly with two in the tunnel is more advantageous
Ideal preparation
Work towards the 2tunnel event
Indoor Skydive Roosendaal offers the FS2 2tunnel camps in preparation for the 2tunnel events. Ideal to prepare yourself! Together with your skydive buddy, you fly under the supervision of our instructors, and they will provide you tips and tricks at the debriefing.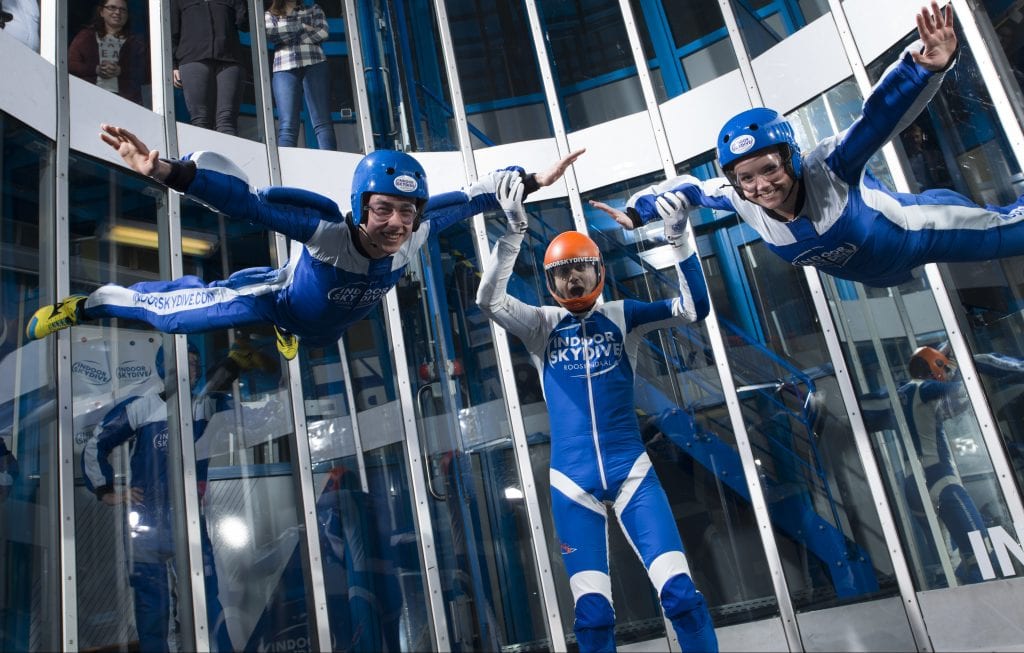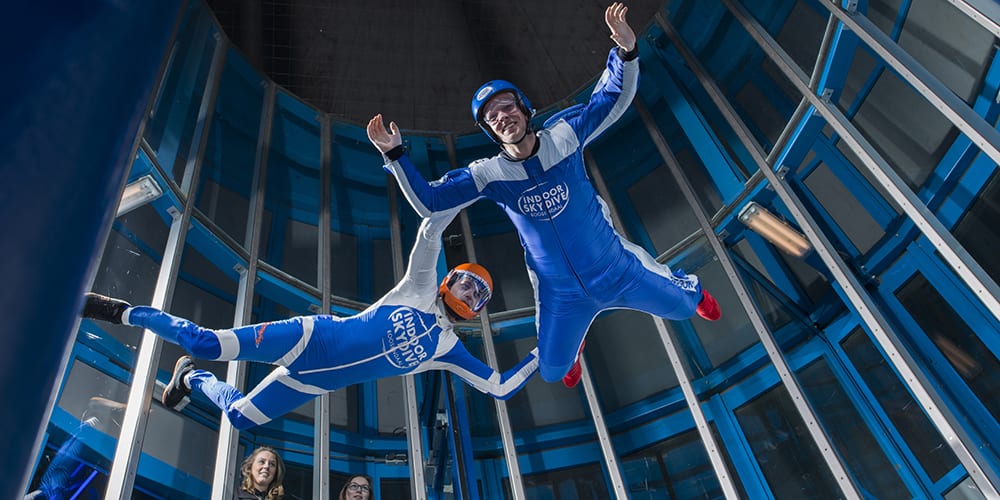 Indoor Skydive
---
As a follow-up to 'Share the Air', the 2tunnel camps go deeper into the techniques and skills.
We offer you the 2tunnel camps for just € 199, – for 15 minutes and 2 persons.
The 2 tunnel camps are not online bookable. Contact our back office via the form below, or call us at +31 (0) 85 902 0606.